Software Engineering Process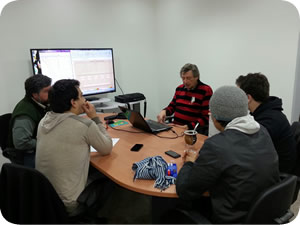 In order to achieve success, any creative process needs a clear strategy that outlines the path that leads to the goal. This path represents not only the direction but also the way in which a company must go through each of the challenges that this journey presents. The use of a methodology defines the forms and processes required to meet the professional challenges in a structured, deliberate and above all proven way.
That is why the methodology is an integral part of the software engineering process, defining not only patterns and best practices, but a sustainable life cycle that allows reaching the requirements raised.
Our experience has allowed us to validate many times this principle, which has been part of our company since the beginning, allowing us to build a clear and efficient process in order to meet the daily challenges posed to us by our customers.