Details

Written by

Ariel Sztern

Hits: 493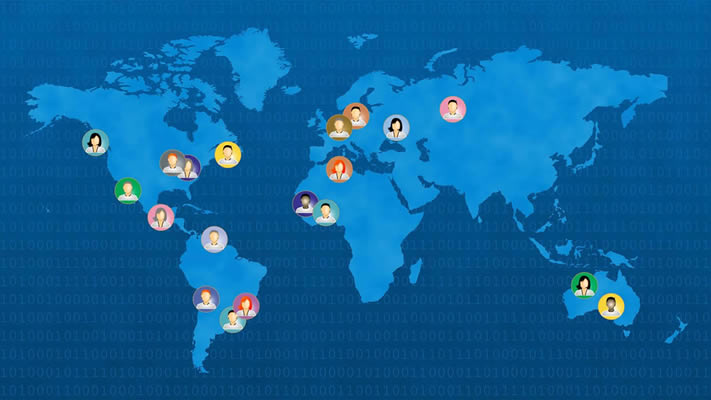 The idea of having a remote software development team is on the rise. However with the growing number, product managers are facing a surge in new problems as well. After all, it's quite challenging to manage and maintain a strong remote team culture when the team is dispersed across continents.
Why is a remote team culture so important in the first place?
There is no fixed definition of culture. You can nevertheless put it as the experience that the employees at your company have while working. It is not so different from user experience, though, it is for the employees.
Focusing on team culture is an advanced business strategy. This is no secret that more profits, lower turnover, and better stock market returns, are the characteristics of a company with a strong culture.
How to maintain company culture in a remote team?
Now that we have learned about the importance of company culture, let's focus on how to create and sustain it when you are adding a nearshore company to help you with your Software Development needs, with a team spread across different countries.
Use tools that are suitable to your company's culture, and helpful in fostering the line of communication.
If you are using software to create an environment of collaboration between your team members, you need to make sure that the same culture that you expect inside the office is present. For instance, if you are looking forward to create a laid back and fun environment, Slack and Zoom or WebEx are the way to go. To be precise, a remote team needs to have the same feel, as much as possible, as in a real office environment.
Besides choosing a tool for communication and collaboration, it should also have the ability to keep your remote team members updated without any hassles. It can either be a chat tool or a video conference tool; but more importantly it is imperative to ensure different ways to keep your team in touch.
Make team building an integral part of your company culture.
In order to create a sense of trust and solid communication, you can always opt for "pair buddies". The common challenge with a remote team is that it often appears like 'business only', which is far away from solidifying camaraderie.
The "office social life" is another aspect of remote teams. By creating room for a one-on-one chit-chat session on a weekly basis, it is possible to strengthen bonding. Pinterest, for example, analyzes employees' board to find out what they have in common. Afterward, employees are put into groups depending on their areas of interest.
Create a level playing field for all.
A common challenge faced by companies depending entirely on a remote workforce is making it equal for all. The problem especially rises when you, as a manager, try to make an exception for the remote workforce, instead of accepting the remote trend to its core.
You may optimize it for remote workers first, while putting away office culture for the second slot. If you try to reverse the process instead, it will leave your remote workers out of the loop, which will definitely compromise productivity.
The simple solution to this problem is creating a level playing field. However, it has its own challenges too. One way to sort it out is, having some top brass working remotely for the company.
Create an environment of shared leadership.
When you are working as a manager for a remote team, your duty doesn't only include assigning tasks to the team. You should give them the go ahead to take it forward, too. If your remote team is deprived of showing initiatives, they will soon start feeling like mundane task monkeys.
You can always ask your remote team members to mentor new recruits to get adjusted to the existing work environment. Also, you may ask them to practice virtual team building exercises to come up with their own ideas. This is advantages in two ways. Firstly, it relieves you of some pressure you are facing on a daily basis. Secondly, it preps up the current employees for bigger responsibilities in the future.