Details

Written by

Edgardo Gamboso

Hits: 2861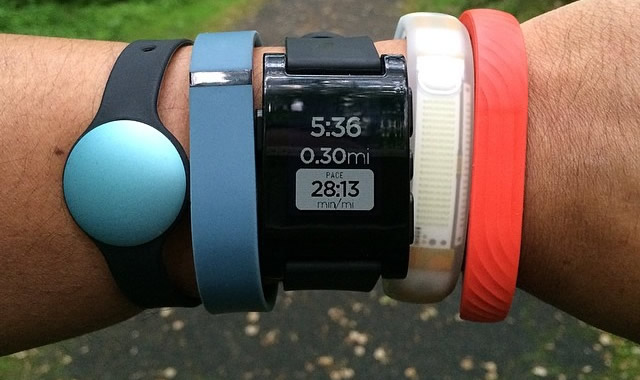 Few weeks ago we talked about how IoT is emerging as the third wave in the development of the Internet and how new technologies are changing our daily lives. You can read the full post here.
In this occasion I would like to talk about wearables, a sub-genre of IoT that will become a crucial part of how consumers engage with the value of this new technology. But… What we talk about when we talk about wearables? Definitely, we are not just talking about smartwatches.
Nowadays wearables bring unimaginable applications in healthcare, entertainment, sports and productivity. In fact, wearable tech can help improve employee efficiency, communication, training, and lower barriers to decision making, as well as a range of other potential benefits. Watches, bracelets, and glasses are only the beginning.
Just to keep in mind, wearables such as Nike's Fuelband, Jawbone's Up3 or Fitbit's Flex, transform everyday experience into data, blurring the boundary between physical and emotional. However, in addition to telling the time, giving notifications and running apps, the big potential in wearables is in the APIs, particularly the data you can collect from the sensors embedded in each device. The human body has become a digital resource: generating and transmitting data that is pooled and synchronized in a connected ecosystem of apps and devices.
As a matter of fact, the real value of many of these wearable devices will not depend on the device itself, but rather on the applications and software that includes; and these new applications create a whole new set of challenges for developers. In any case I'd like to think wearables as a new opportunity to innovation.
First of all, considering the above, to fully benefit from the potential of wearables it is necessary to break away from being considered a complement to some other devices as smartphones. Further, user experience becomes even more important than it already is. Using gestures and knowing what to show and how much to show will be critical success factors for any application: now more than ever developers will need to work closely with UI designers.
So, what are the things that any developer should consider keeping the users in mind?
Mainly simplicity, design, personalization and versatility. (Neither one is more important than the other).
| | |
| --- | --- |
| Simplicity | The major challenge of wearables is the need for simplicity: for users to be able to accomplish something interesting or useful in 1 or 2 swipes. |
| Design | It is without a doubt that the best wearable apps will be those that use the technology to provide a richer contextual experience for the users. |
| Personalization | Smart technology is becoming more and more intimate and now with consumers literally wearing their tech, it is as personal as it has ever been. |
| Versatility | The rise of wearables forces developers to abandon outdated "mobile vs desktop" thinking and evolving to a real multi-screen experience instead: desktop, tablet, smartphone, wearables, TV, and other devices. |
As consumer of these kind of products, I am acutely aware that early adopters are (sometimes) also early abandoners. For that reason, it's critical to remember that just like when the smartphone was first unveiled, we don't quite realize the power of the wearable technology yet. For now we can only speculate how simpler it would make our lives, but one thing is certain: we have a new frontier ahead of us.
Anyway, wearable technology is already part of our daily lives improving communication in ways that could signify a sea of change for all of us. Fun times are ahead of us, sit tight and enjoy the ride.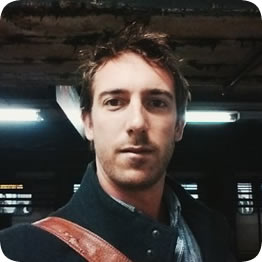 About Edgardo Gamboso
Edgardo is Creative Copywriter with more than 8 years of experience working for different kind of projects and for some of the most important brands as a project leader and creative director.
Nowadays Edgardo is responsible for managing all the communications within TISA Software. Beyond his marketing knowledge and his passion for the technology Edgardo enjoys seeing TV series and doing outdoor sports, mainly riding bike and running.