Details

Written by

Julian Antonuccio

Hits: 1341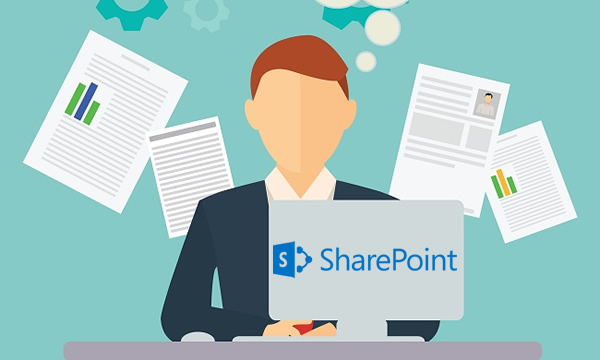 Microsoft SharePoint has been around since 2001 and is one of the top business collaboration resources today. As if this were not enough, Microsoft has gone even further to offer SharePoint Designer, SharePoint Foundation, SharePoint Online, SharePoint Server & SharePoint Workspace.
Regardless of industry, with Microsoft SharePoint, any organization that strive for increased productivity can make all of the difference. The collaboration features easily translate to increased productivity and cost savings for any organization. Below are short summary advantages of having Microsoft SharePoint.
In one hand SharePoint provides you with a really simple, intuitive and consistent UX. SharePoint is tightly integrated with familiar client desktop applications, email and web browsers to provide a consistent user experience that simplifies how anyone interacts with content, processes and business data.
Open, easy to use and a scalable architecture with support for web services and interoperability standards. These features provide integration with existing systems and the flexibility to incorporate new non-Microsoft IT investments.
But this is not all. Microsoft SharePoint allows you to:
Manage effectively your organization's content and simplify the access to the data
With Microsoft SharePoint users and content creators can develop and submit content for approval and scheduled deployment to intranet or Internet sites. Managing multilingual content is simplified through document library templates that are specifically designed to maintain a relationship between the original version and different translations of a document. In addition, through SharePoint you can give your users access to business data found in common line-of-business systems like Microsoft CRM.
Connect employees with information, enable them to make better-informed decisions, and accelerate shared business processes
SharePoint incorporates business data along with information about documents, people and web pages to produce comprehensive, relevant results. Besides this, SharePoint makes it easy to create live, interactive business intelligence (BI) portals that allows you to connect with your colleagues in new and creative ways. This streamlined approach to team based work allows information and knowledge to flow more freely throughout the organization. Increased collaboration = better decision making.
Three fundamental things that SharePoint assures us
Scalability
SharePoint 2016 allows for easy scaling, without sacrificing performance. The maximum file size, list threshold and the maximum number of items that can be indexed have all been increased in this new version of SharePoint, allowing you to store and manage more data on your system.
Speed
Microsoft has also improved the speed of SharePoint for the 2016 release. The search function works more quickly, and there are new rapid methods for creating sites and site collections. Time is money in business, and spending less time waiting for SharePoint could enable your employees to spend more time creating value for your business.
Security (and Integrity)
The SharePoint platform offers organizations the ability to protect the integrity of data from unauthorized use. This includes managing permissions to sites, lists, folders, documents, web applications and following SharePoint security best practices. Project teams can also rest assured that the integrity of the documents housed on SharePoint's cloud will never be compromised through settings that require users to checkout documents prior to editing, allowing users to view all revisions made to a document and return a document to its original state.
Whether you need to build or update your website or create a specific online tool for your team, the expert team from TISA-Software can help you develop quality and effective solutions to improve your business.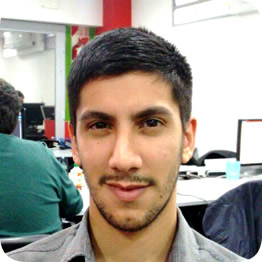 About Julian Antonuccio
Julian is a certified subject matter expert. He has 7+ years of experience managing Microsoft tools (Sitecore and SharePoint Specialist). Accomponied by a vast knowldge and experience in multinational commerce, telecommunications and software development companies.
Julian currently serves with TISA as a Developer and SharePoint Specialist. He also has a thriving passion for game development and continuous training in new technologies! He also likes to exercise and enjoy's a healthy balance between his professional and personal life.