Details

Written by

Julian Antonuccio

Hits: 2959

Browsing on the internet we find a lot of definitions for SharePoint. In this particular case, we would like to attempt to define SharePoint based on its use.
SharePoint is arguably one of the best productivity tools for Companies.
So, what is SharePoint?
We can say it is a Microsoft set of tools that includes several functionalities and models that allows us to build smart, flexible and scalable business solutions for collaboration, communication, knowledge management and business intelligence fields in order to administrate contents and share information fast and simply.
SharePoint was launched in 2003 as a Microsoft Office collaboration tool and since then it has evolved to meet the new demands and requirements of the enterprise world and be able to meet the needs of any business.
The benefits this tool presents are outstanding when compared to other content management tools:
First of all, integration. Since this is an Office tool it is 100% compatible with the other tools in the Office package: Word, Excel, PowerPoint, Outlook, etc. And thanks to SharePoint Online we can view and edit any type of file online without installing any complements. Second, simplicity. It is very simple to create dynamic content and its user friendly interface makes it easier to create workflows.
And that is not all. Among all SharePoint features we can also find:
The ability to create libraries to store any type of file and to relate them to metadata
The ability to store any type of data
Customizable permissions for each application object
Blog services, collaboration sites and interaction with social networks; all services designed to be collaborative
Creation of sites and sub-sites using customizable templates
Task follow-up designed workflows
Business logic implementation apps in the webs
Advanced search
KPI's data exploitation
Cloud integration services for a bigger storage capacity, security and compatibility with any other application
SharePoint 2013 OnLine/ On-Premise. Why is better?
First of all, expenses. SharePoint is suitable for any business logic because it is a 100% customizable tool.
Companies like Intel, 3M, LVMH, Weatherford, Gillette use SharePoint for their intranet and to store and manage any type of content such as documents, records, pictures, etc. The most outstanding features of the new version are:
Flexibility

On Cloud Microsoft Service (Azure) was designed to complement SharePoint and enable online edition of documents from any device with no storage limit.
From mobile devices perspective, SharePoint presents different layouts taking into account where you are logging in from and automatically optimizing its use

Synergy

SharePoint has added specific community sites with moderators and personalized management to facilitate project management and encourage the participation of members through discussion boards

Scalability

SharePoint's integration with other applications is suitable for any company and allows to increase the effectiveness of the application's features

Security
Access and permission policy control (managed by IT personnel) guarantees information secure traffic and policy management and customization
Other remarkable feature are:
Search system, faster and in depth search
Technologies compatible with all types of browsers
Database engine compatible with latest database versions
SP Market to get tools needed to meet new requirements
SP Designer to facilitate any site edition
Migration to new versions
All SharePoint versions are compatible when migrating to new versions. To implement those migrations correctly, we just need to follow a certain order.
Following these steps (in general), it is possible to migrate from any version to another, while maintaining data and architecture.
Using Scripting to check if the current database is consistent with the upgraded one
Install the new version of SharePoint and create a farm in it
Copy the current databases to the new SharePoint server
Upgrade services in the old application
Upgrade the old application content databases
Upload the migrated databases in new SharePoint updated sites
Update the authentication mode of the new version
Migrate the design to the new version
In conclusion, SharePoint is a set of tools developed to help customers find quality business solutions fast and effectively.
All SharePoint versions are compatible when migrating to new versions. In a future post we will explain how to perform a successful basic migration more deeply.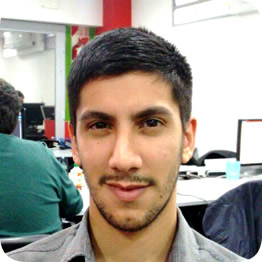 About Julian Antonuccio
Julian is a certified subject matter expert, with more than five years of experience in Microsoft tools (especially SharePoint) and experience in multinational commerce, telecommunications and software development companies.
Julian currently serves on TISA as a developer and SharePoint specialist. Julian also has a great passion for game development and continuous training in new technologies, he likes to exercise and enjoy balance between his professional and personal life.