Details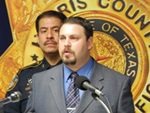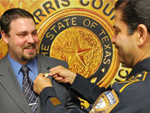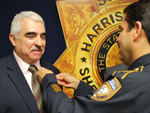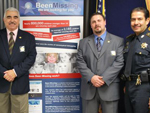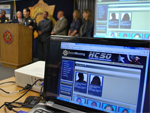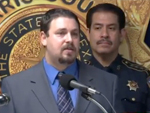 Harris County Sheriff Adrian Garcia and members of the HCSO'S Missing Persons Unit, in collaboration with TISA Software, announced a new website and application that allows the public to help investigators by viewing photos and personal data of persons currently missing from Harris County, and to report sightings directly to the HCSO.
The website is http://hcso.beenmissing.org
Too often this issue has been handled pretty much the way it has already handled for decades.
With the HCSO it's time to pick it up a notch, it's time to address it in a contemporary way
said Sheriff Garcia.

The BeenMissing website is complimented with a free mobile app that users can download, as well as a link to social media networks such as Facebook and Twitter. This will allow for mass distribution and viewing of open missing persons cases in Harris County.
The biggest factor we have is the time. When people go missing or they run away the most important thing is how quick we can get their face out there, their information there . . . this will increase our (speed) and increase the amount of eyes out there looking
said Sgt. Doug Thomas, who heads the HCSO's Missing Persons Unit.

The technology and concept is a donation by TISA Software to the Sheriff's Office.
This is the first initiative we have here in the U.S ... it has a real purpose that is to help the people and the community to solve real cases.
They can upload pictures and submit anonymous tips through the app
said TISA Software President, Ariel Sztern.