More than 40 companies presented their applications and technology and artistic-based products.
South by Southwest 2017 was held in Austin, TX from 10-19 March and we are proud to have been there with Plored -the best social network for fashionist- enjoying the event and introducing its platform and app to thousands of assistants.
Under the motto "AR, ideas that feed the world", the Argentine delegation at SXSW had its own space -Casa Argentina- (in addition to the stand in the trade show) in which different technological developments and activities were shared that sought to spread the argentinian talent.
With the participation of more than 40 companies that presented their applications and technology and artistic-based products, SXSW has been a blast! While the great expectation of the festival were the advances in artificial intelligence and everything related to AR (augmented reality) and VR (virtual reality), that was not all. At Casa Argentina various interesting ideas were presented that confirm the creative and innovative potential of the country.
Here are some of our favorites:
Kilimo: a platform of irrigation in extensive agriculture that uses Big Data to recommend the optimal irrigation for each crop.
QRoom: a new way to enjoy music: a platform to listen to music based on YouTube.
Croma: an amazing tool to maximize the value of the published content measuring the popularity of different news on social networks.
Lumma: a company dedicated to the development of new technologies and the production of audiovisual content that fuses art and engineering to create a new way of experiencing movies.
And of course Plored: the social platform that came to revolutionize fashion industry, a great way to connect brands and consumers, enhancing sales through non-intrusive advertising.
Looking forward to the next year
The SXSW experience was incredible, that is why following such a successful and insightful event, we cannot wait for next year. SXSW is a not to be missed event!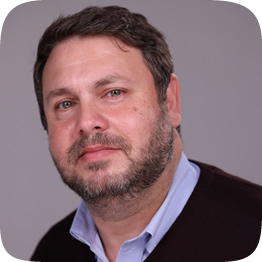 About Ariel Sztern
Ariel is a Software Engineer with more than 20 years of experience in Software Development with experience in managing projects in more than 16 countries
Nowadays Ariel is responsible for managing the operation in USA as President of TISA Software LLC.
Beyond his technical knowledge and passion for the technology Ariel enjoys watching the NBA and playing Ping-Pong, he also like sci-fi movies and was recognized as one of the 40 under 40 by the Houston Business Journal in 2014.